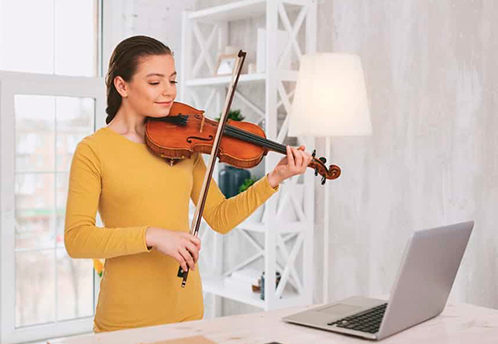 Learn to play the violin or viola in your free time and in the privacy of your own home through online classes!
By using the latest audio and video technologies developed by online platforms, you will be able to learn to play and perfect your instrument technique.
You will receive weekly study materials and homework so that you can practice whenever you want!